8th July 2017

BLOOD DONATION CAMP
Blood Donation for Needy by
Rotary Club of Bidar Fort
Rotaract Club of YoungSTAR
Satellite Club of Bidar
& All Rotarians
Blood Donation Camp by All Rotarians of Rotary Club, Bidar Fort.
35+ Rotarians have donated there blood voluntarily to the society at BRIMS Hospital (Govt.Hospital) Bidar.
Camp was conducted on 8th July 2017 by all rotarians of Rotary Club.
Time : 9:00 Am to 2:00 Pm

# Organised by Rotary club of Bidar FORT,ROTARACT YoungSTAR Club, Satellite Club Kalyan Historic & all Rotarians in association IMA, Bidar.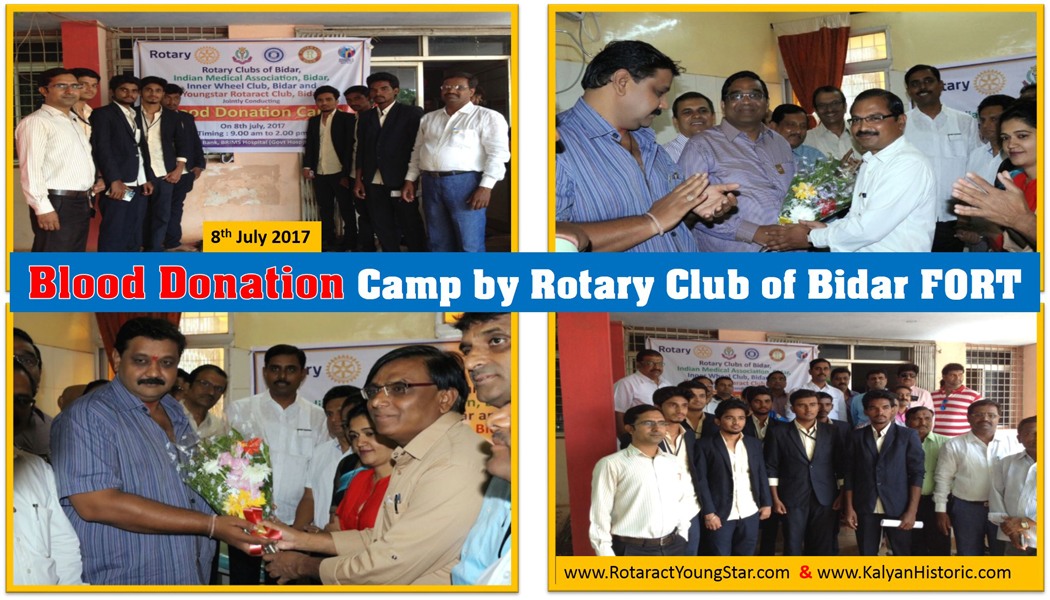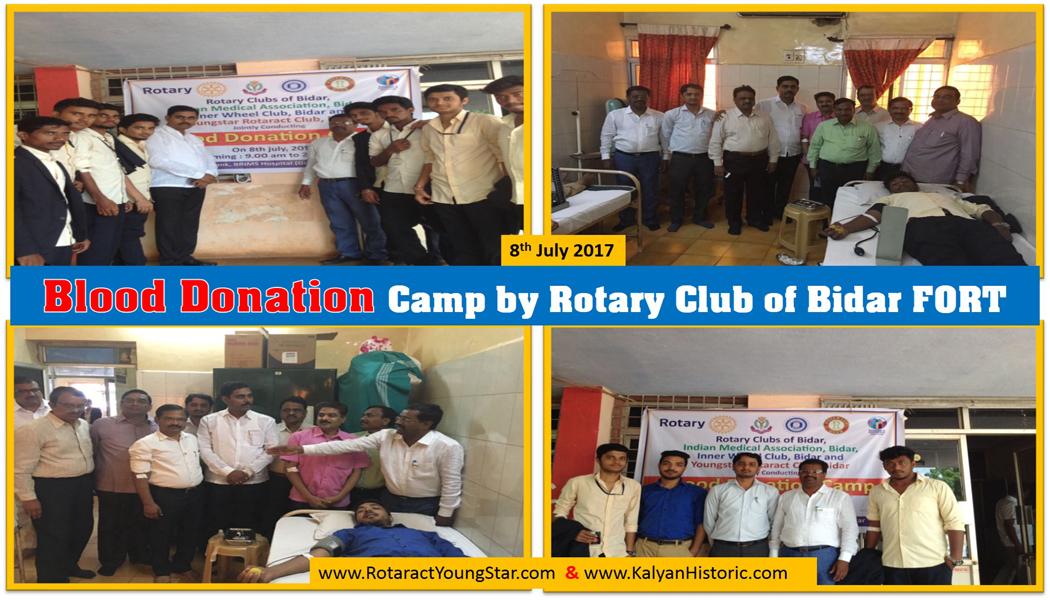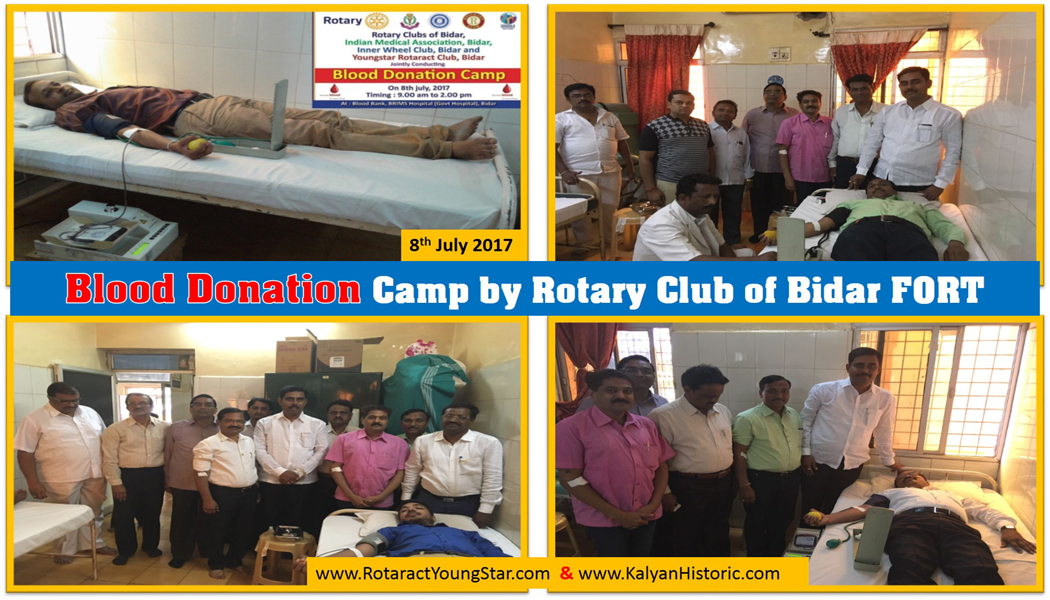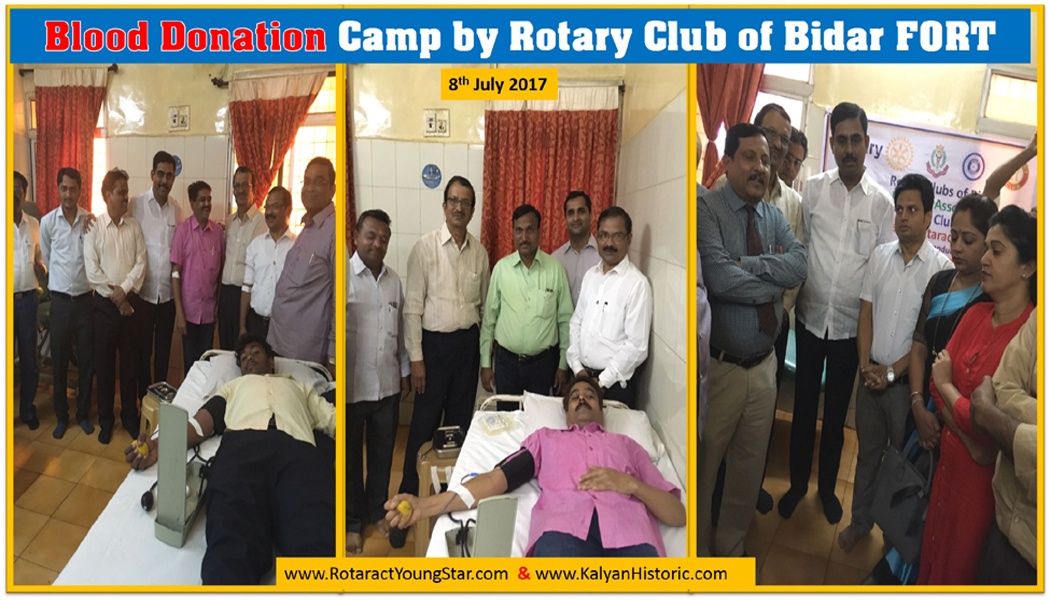 Chief Guests :
1. Rtn.Baswaraj Dhanur (Asst.Governor(E),Dist.3160,Kalyan Zone.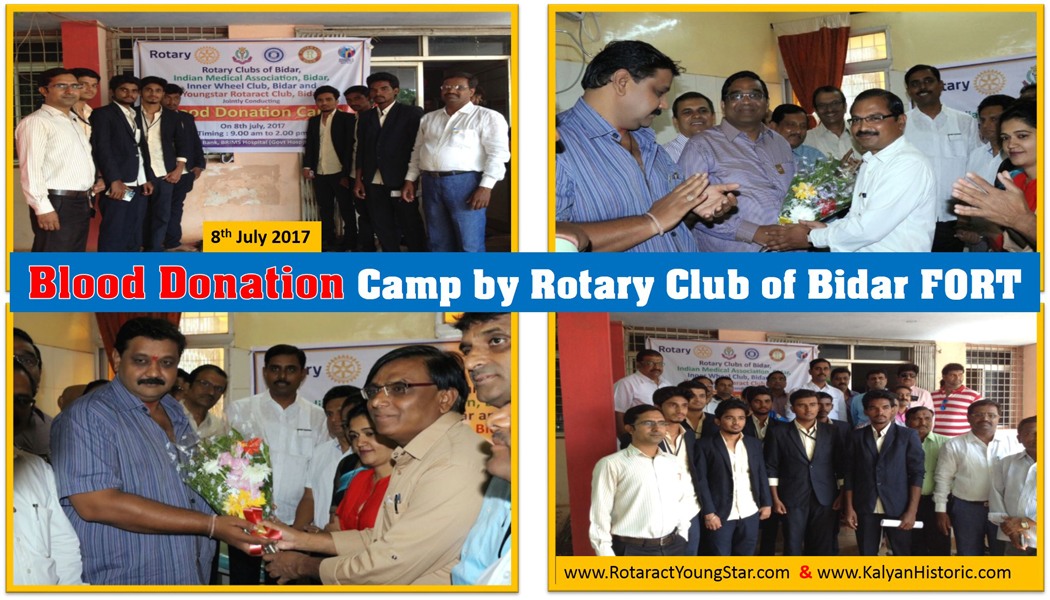 Welcomed by President of ROTARY CLUB of Bidar FORT
Mr.Prof.M.S. CHELVA






---