Sep 2017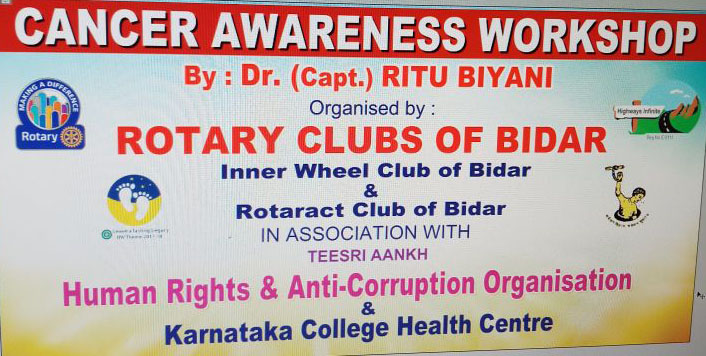 CANCER AWARENESS CAMP by RITU BIYANI
Organised by
InnerWHEEL Club of Bidar &
Rotaract Club of YoungSTAR
Satellite Club of Bidar
in Association with Teesri Aankh
Human Rights & Anti-Corruption Organised &
Karnataka College Health Centre
& All Rotarians
Cancer Awareness Camp by RITU BIYANI.
All Rotarians College Lecturers, Degree & PG Students attended cancer awareness program, which was conducted by Dr.RITU BIYANI @ karnataka college Hall.
The Camp was conducted on Sep 2017 by Rotary Club.
Time : 9:00 Am to 2:00 Pm

# Organised by Rotary club of Bidar FORT,ROTARACT YoungSTAR Club, Satellite Club Kalyan Historic & all Rotarians, Bidar.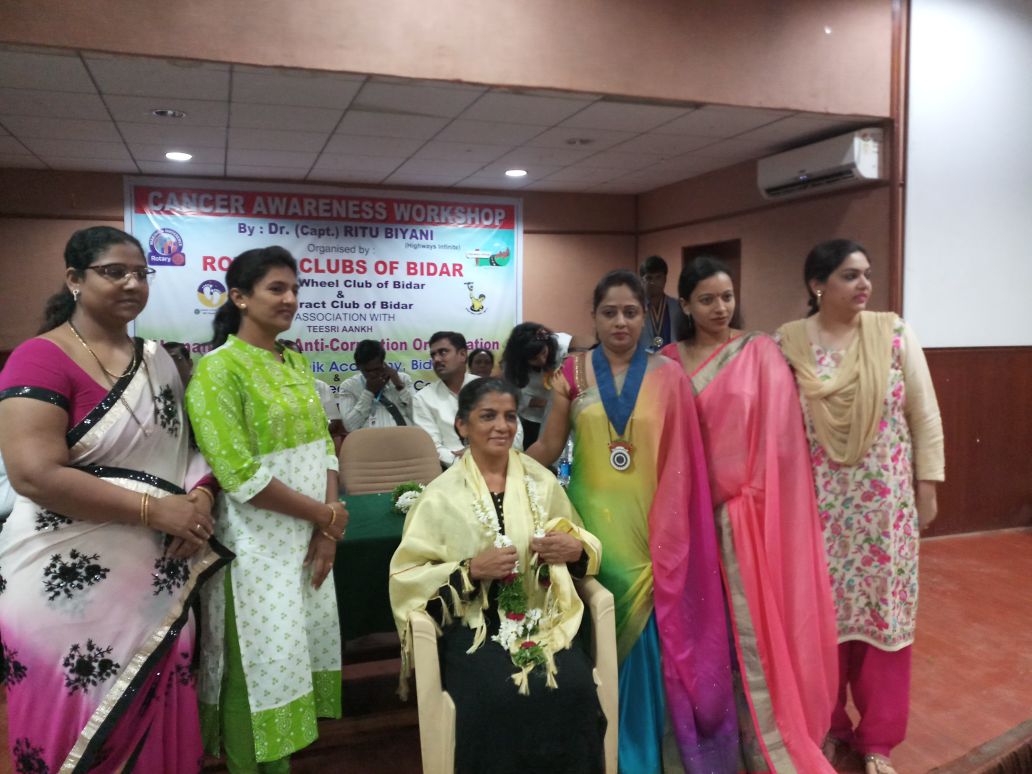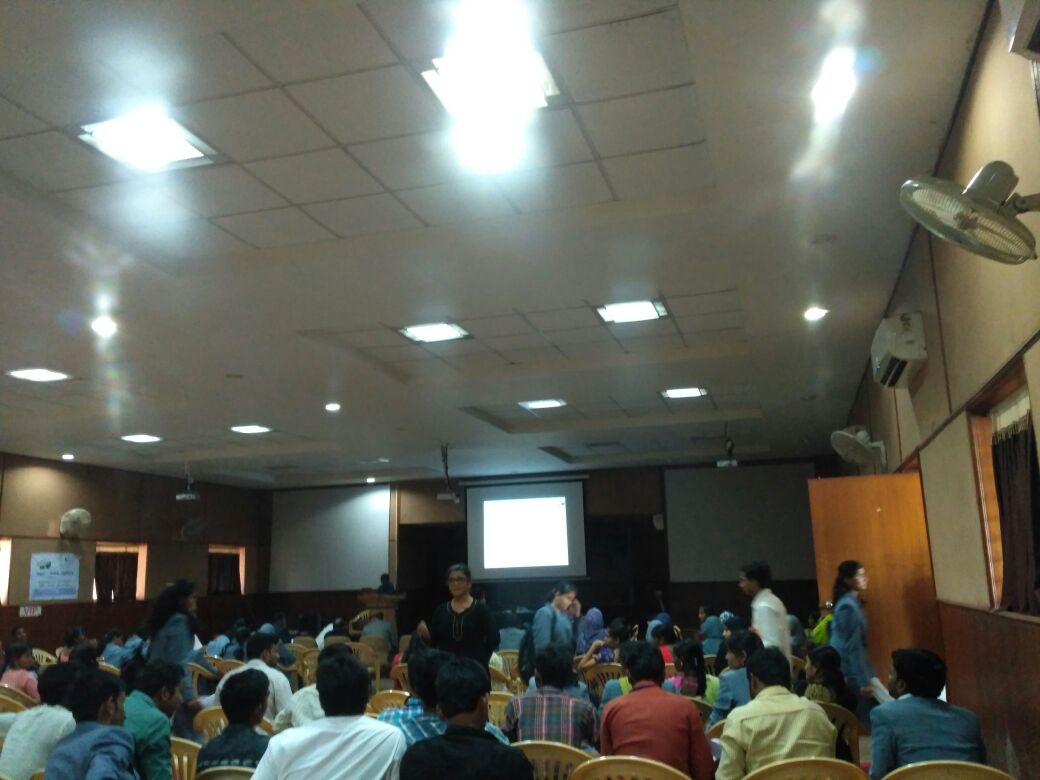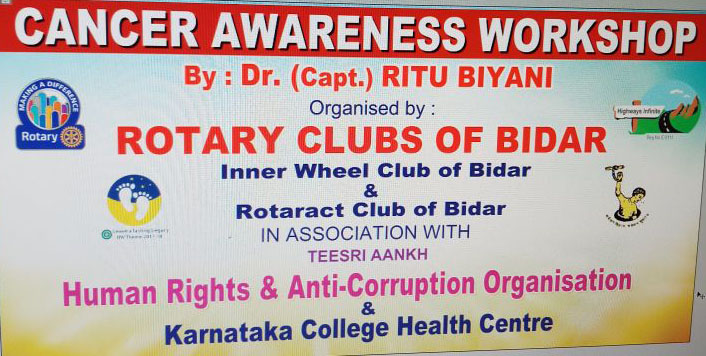 Chief Guests :

1. Rtn.Baswaraj Dhanur (Asst.Governor(E),Dist.3160,Kalyan Zone.
---
VIDEO WILL BE UPDATED SOON...
---