15th August 2017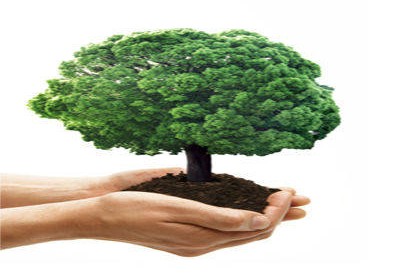 TREE PLANTATION CAMPAIGN
GREEN BIDAR = CLEAN BIDAR
Rotary Club of Bidar Fort
Rotaract Club of YoungSTAR
Satellite Club of Bidar
& All Rotarians
Tree Plantation Campaign by All Rotarians of Rotaract Club of YoungSTAR, Bidar Fort & Satellite Club of Kalyan Historic.
100+ Rotarians have participated in tree plantation event & planted appx.80+ Trees at Nayakaman-Hyd Road, Karnataka college, bidar,
on 15th August 2017 by all rotarians of Rotary Club.
Time : 9:00 Am

# Organised by Rotary club of Rotaract YoungSTAR Club, Bidar FORT, Satellite Club Kalyan Historic & all Rotarians in association IMA, Bidar.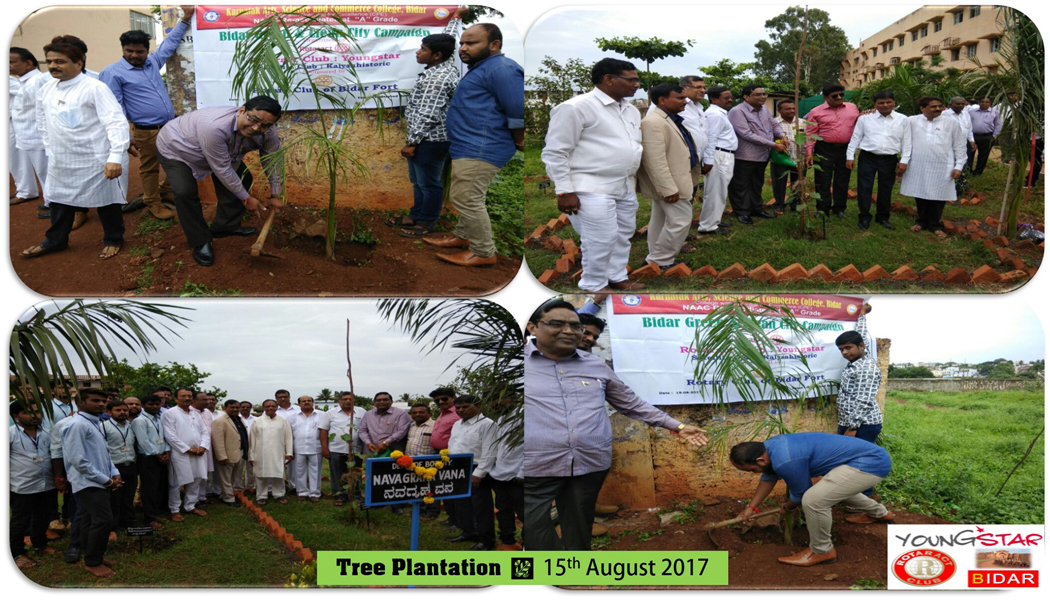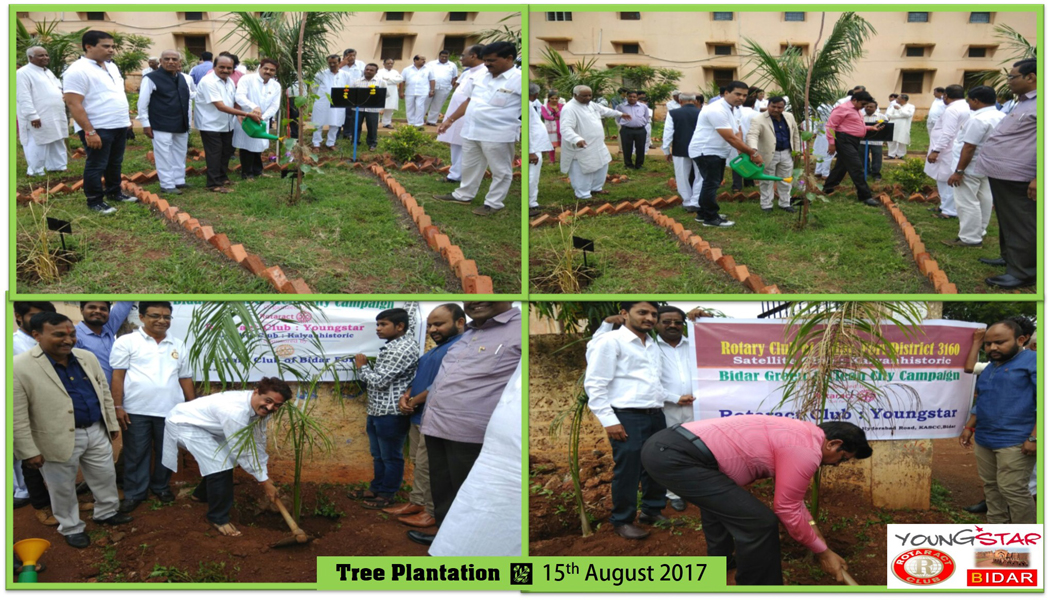 Chief Guests :
1. Rtn.Baswaraj Dhanur.

President of ROTARY CLUB of Bidar FORT
Mr.Rtn.Rajendra Agarwal

CLUB ADVISOR
Rtn.Prof.M.S.CHELVA

President of Rotaract CLUB of YoungSTAR
Rtn.Dr.Ravider Reddy

President of Satellite CLUB of Kalyan Historic
Rtn.Prof.S.B.Chitta

Karnataka College Principal & Staff

---